"barnes"
Latest Articles
Directory of classes for babies, toddlers and children in the local area.
Read more ›
Guide to what's on at the local cinemas for kids and their grown-ups.
Read more ›
A comprehensive listing of summer holiday camps taking place in the area.
Read more ›
Short courses that guarantee to get children from the age of 4yrs cycling safely without stabilisers.
Read more ›
In a fantastic location overlooking Barnes pond, the perfect place for a family lunch or night out with the girls.
Read more ›
Fun and interactive tutoring for children aged 4-11yrs who need a little extra help in Maths and English.
Read more ›
A must visit for anyone out and about in Barnes on a Saturday!
Read more ›
The Richmond Mums guide to local Christmas events as well as ones further afield.
Read more ›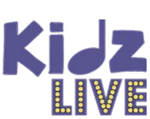 Regular baby & toddler music classes plus events for kids of all ages.
Read more ›
Skilled arts and crafts workshops for children and adults in a wonderful Barnes studio.
Read more ›