"Music"
Latest Articles
An educational, interactive and fun class for grown-ups to enjoy with their little ones.
Read more ›
Musical classes for little ones, which are rich, nourishing and full of fun.
Read more ›
LIVE music making classes which provide fun and enjoyment for little ones whilst stimulating their development.
Read more ›
A fantastic range of fun classes that encourage development and learning through play and music.
Read more ›
A family club offering a selection of brilliant baby classes and fitness classes for parents.
Read more ›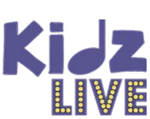 Regular baby & toddler music classes plus events for kids of all ages.
Read more ›
Outstanding performing arts tuition for children, encompassing singing, acting and dancing.
Read more ›