"term-based"
Latest Articles
An educational, interactive and fun class for grown-ups to enjoy with their little ones.
Read more ›
Ballet, song and dance for babies & pre-schoolers, in a safe, caring and informal environment.
Read more ›
Musical classes for little ones, which are rich, nourishing and full of fun.
Read more ›
LIVE music making classes which provide fun and enjoyment for little ones whilst stimulating their development.
Read more ›
Directory of classes for babies, toddlers and children in the local area.
Read more ›
A fantastic range of fun classes that encourage development and learning through play and music.
Read more ›
An action-packed multi-sports programme for children aged 4-16yrs, every Sunday in Richmond.
Read more ›
An outdoor rugby programme for children aged 2-7yrs, perfect to burn off energy, have lots of fun, and learn lifelong skills.
Read more ›
Pre-schoolers can get down and boogie at these classes that are packed with fun, energy and enthusiasm.
Read more ›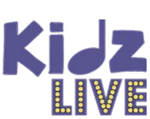 Regular baby & toddler music classes plus events for kids of all ages.
Read more ›